Tigers Hold Off Rebels 58-37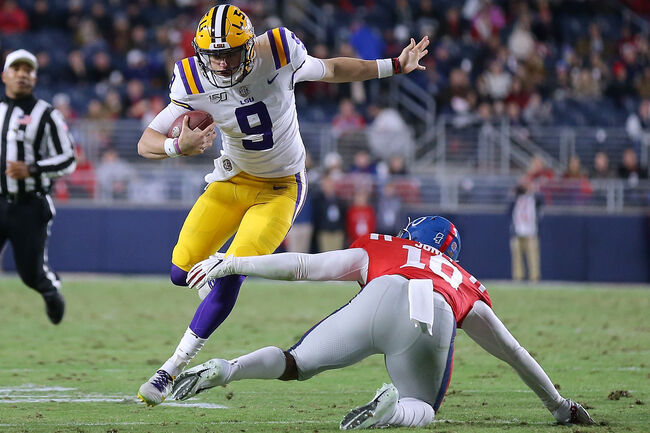 (AP) Joe Burrow threw for 489 yards and five touchdowns and LSU built a big lead and held off Mississippi.
Coming off an emotional 46-41 home win at Alabama last week, the Tigers (10-0, 6-0 Southeastern Conference) scored on four of their first five possessions jump out to a 28-0 lead over the Rebels (4-7, 2-5).
The teams combined for 1,328 yards of total offense, including 714 by the Tigers. Burrow enhanced his Heisman Trophy front-runner status, completing 32 of 42 passes, including touchdown passes of 34, 51 and 61 yards to Ja'Marr Chase (227 yards) and 12 and 7 yards to Justin Jefferson (112 yards).
Burrow completed 17 consecutive passes at one point to set a school record. He threw two interceptions in the second half as Ole Miss climbed closer, but put the game away with a 61-yard touchdown pass to Chase with 5:11 remaining.
Ole Miss freshman quarterback John Rhys Plumlee had 212 yards rushing yards, a school record for a quarterbacks, and three touchdowns and was 9 of 16 passing for 123 yards.
Copyright © 2019 TTWN Media Networks LLC Photo: Getty Images