Drew Brees Sharp In Return As Saints Pound Cardinals 31-9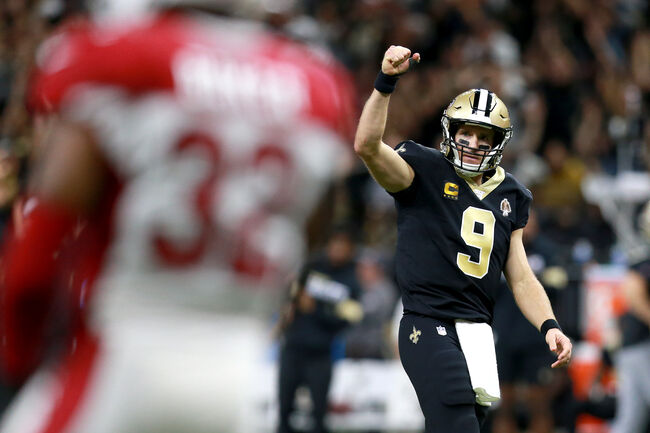 (AP) Drew Brees passed for 373 yards and three touchdowns in his first game in more than five weeks since thumb surgery, and the New Orleans Saints won their sixth straight with a 31-9 victory over the Arizona Cardinals on Sunday.
With few exceptions, Brees was accurate and looked composed even as his pass blocking collapsed, completing 34 of 43 passes.
He was intercepted once, by Patrick Peterson, but was not pressured before throwing that aggressive, risky pass down the left sideline, where fullback Zach Line was double-covered.
The Cardinals were unable to capitalize on that turnover early in the second half, however, and Brees made them pay by leading three touchdown drives after that, ending with passes to running back Latavius Murray, dynamic reserve QB and utility player Taysom Hill, and leading receiver Michael Thomas.
Cardinals rookie Kyler Murray completed 19 of 33 passes for 220 yards, but Arizona never found the end zone. Eight of his completions went to Christian Kirk for 79 yards in the receiver's return from an ankle sprain. Arizona was held to 40 yards rushing and the Saints' defense held a fifth-straight opponent below 260 total net yards.
Copyright © 2019 TTWN Media Networks LLC Photo: Getty Images