Saints' Faith In Bridgewater Rewarded In 33-27 Win Over Seahawks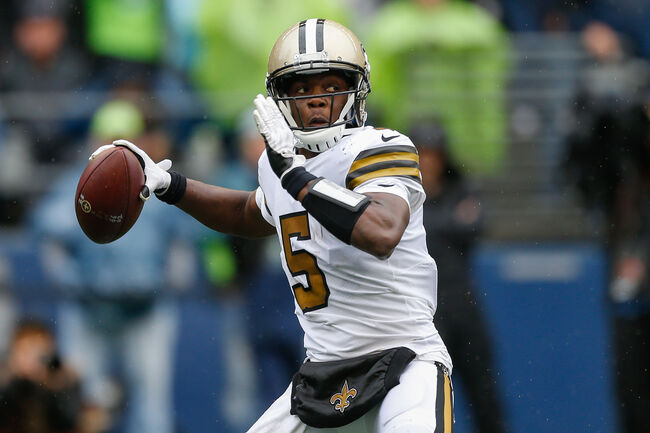 (AP) Teddy Bridgewater threw two touchdown passes in his first start in place of Drew Brees, New Orleans also scored TDs on defense and special teams in a 33-27 win Sunday in Seattle.
With Brees out for several weeks following surgery to repair a ligament near his right thumb, the Saints (2-1) pulled off a stunner by taking advantage of Seattle's sloppiness, handing the Seahawks their first home loss in the month of September under Pete Carroll.
Seattle (2-1) had been 15-0 at home in September since 2010. The first loss will sting.
Bridgewater threw for a 29-yard touchdown to Alvin Kamara late in the first half on a screen pass where he bounced off several tacklers. He added a 1-yard TD toss to Michael Thomas on fourth-and-goal in the first possession of the second half, a drive kept alive by an illegal formation penalty against Seattle on a missed field goal attempt.
But the key for New Orleans was a pair of first-half touchdowns with Bridgewater standing on the sideline.
Deonte Harris took a punt back 53 yards for a score in the first quarter, and Vonn Bell picked up Chris Carson's third lost fumble in three games, and returned it 33 yards for a TD in the second quarter.
Copyright © 2019 TTWN Media Networks LLC Photo: Getty Images