NFL Preseason: Saints 28, Jets 13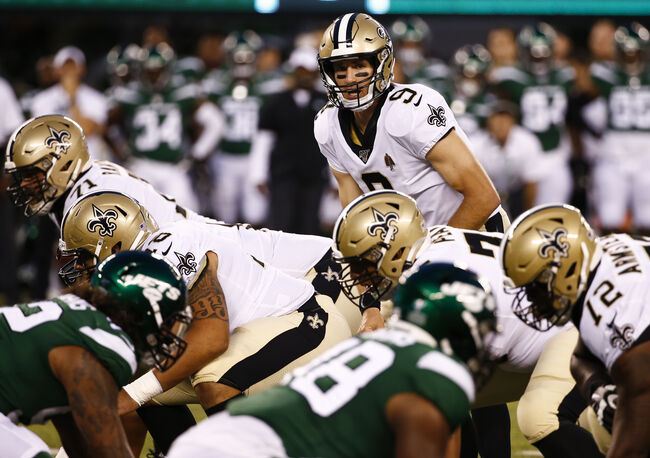 (AP) Drew Brees threw a 19-yard touchdown pass to Michael Thomas to cap his only drive in his preseason debut, and New Orleans defeated New York 28-13.
Brees didn't take a snap in the Saints' first two exhibition games, but Sean Payton gave the 40-year-old quarterback a brief regular-season warmup in this one. And, Brees and the starting offense breezed down the field.
Alvin Kamara had a 25-yard catch on third down, and a 20-yard grab by Thomas two plays later got the Saints (2-1) down to the 23. On third-and-6, Brees found Thomas in the back-right corner of the end zone with a perfectly placed ball over cornerback Tevaughn Campbell's head for the touchdown.
Brees finished 4 of 6 for 68 yards and was done for the night, along with the rest of the offensive starters, and was replaced by Teddy Bridgewater.
Sam Darnold's night for the Jets (1-2) lasted quite a bit longer as the second-year quarterback played midway into the second quarter, despite three projected starting offensive lineman - center Ryan Kalil and guards Kelechi Osemele and Brian Winters - sitting out.
Darnold was 8 of 13 for 97 yards and a touchdown pass.
Copyright © 2019 TTWN Media Networks LLC Photo: Getty Images